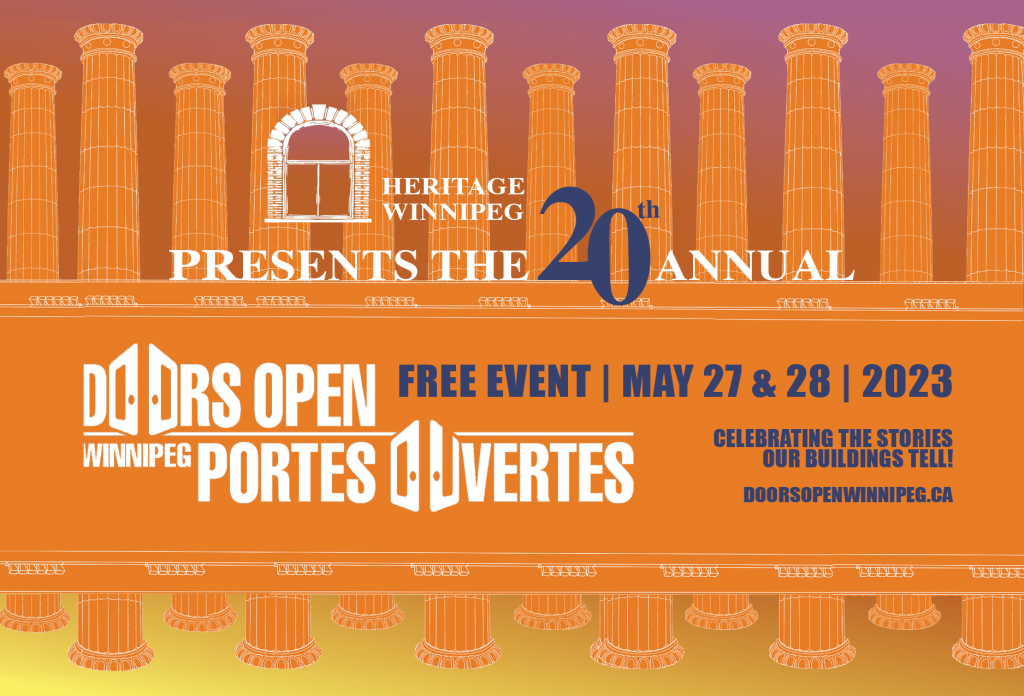 Do you love Winnipeg? Do you love history? Do you love our city's built heritage? Then, Doors Open Winnipeg needs YOU!
Sign up to volunteer for Doors Open Winnipeg 2023 here:
For one weekend every year, Heritage Winnipeg hosts Doors Open Winnipeg. This is an opportunity to explore built heritage treasures, learn about Winnipeg's history, and take part in some exclusive tours not otherwise available to the public. This event is free, family-friendly, and FUN!
Every year, over 500 engaged and passionate individuals volunteer to ensure that Winnipegger's have an opportunity to act as tourists in their own city. Consider joining the team this year!
Your support will help us:
Foster public awareness and understanding of community history and local architecture;
Encourage civic pride and active involvement in heritage conservative and development projects;
Showcase buildings and properties to potential developers, tenants and conservationists;
Recognize and celebrate those Winnipeg buildings which best exemplify the qualities and value of heritage
Opportunities are available in a wide-range of historical buildings and at a number of historical sites. If you love being active in your city and community, have an interest in architecture, history, heritage or city planning, enjoy dealing with the public, and care about Winnipeg, then you will be the perfect fit!
Responsibilities:
Volunteer either Saturday, Sunday, or on both days during the hours of 9:00 am to 5:00 pm
Act as an ambassador for Heritage Winnipeg sharing the work we do and why we do
Greet visitors at assigned Doors Open site
Maintain a count of visitors to the building
There are two roles available:
Volunteer ambassadors will greet visitors, maintain a visitor count, and help distribute information. Volunteer tour guides must be outgoing individuals, familiar with the building's history and comfortable speaking to the public.
Experience and Skills:
Excellent communication and interpersonal skills
Independent and able to work with limited supervision
Able to closely follow directors
Enthusiastic about Winnipeg's built heritage, history and architecture